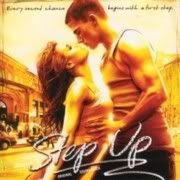 1. 'Bout It Yung Joc featuring 3LW
2. Get Up Ciara featuring Chamillionaire
3. (When You Gonna) Give It Up To Me Sean Paul feat Keyshia Cole
4. Show Me The Money Pablo, Petey
5. 80's Joint KELIS
6. Step Up Jade, Samantha
7. Say Goodbye Brown, Chris audio clip
8. Dear Life Hamilton, Anthony
9. For The Love Drew Sidora featuring Mario
10. Ain't Cha Clipse featuring Re-Up Gang and Roscoe P. Goldchain
11. I'mma Shine YoungBloodZ
12. Feelin' Myself Dolla
13. 'Til The Dawn Drew Sidora
14. Lovely Deep Side
15. U Must Be Rene, Gina
16. Made Scott, Jamie
Visa informacija naujienoje matoma tik VIP nariams.
<<< Tapk VIP nariu >>>