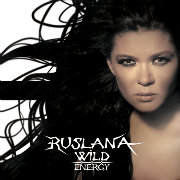 1 Wild Energy
2 Moon Of Dreams (feat. T-Pain)
3 New Energy Generation03:24
4 The Girl That Rules (feat. Missy Elliott)
5 I'll Follow The Night
6 Silent Angel
7 Dancing In The Sky
8 Heaven Never Makes Us Fall
9 Cry It Out
10 Overground
11 Heart On Fire
12 Energy Of Love
Visa informacija naujienoje matoma tik VIP nariams.
<<< Tapk VIP nariu >>>