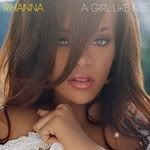 01. S.O.S.
02. Kisses Don't Lie
03. Unfaithful
04. We Ride
05. Dem Haters [Feat Dwane Husbands]
06. Final Goodbye
07. Break It Off [Feat Sean Paul]
08. Crazy Little Thing Called Love [Feat J-Status]
09. Selfish Girl
10. P.S. [Im Still Not Over You]
11. A Girl Like Me
12. A Million Miles Away
13. If It's lovin' That You Want - Part 2 [Feat Corey Gunz]
14. Who Ya Gonna Run To
15. Pon De Replay [Full Phatt Remix]
16. Coulda Been The One
Visa informacija naujienoje matoma tik VIP nariams.
<<< Tapk VIP nariu >>>