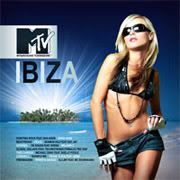 1. David Kane - Club Sound (Radio Edit)
2. Starting Rock Feat Diva Avari - Dont Go (Radio Edit)
3. Corenell - Keep on Jumping (Uk Mix Single)
4. Infernal - I Wont Be Crying (Beatfreakz Club Mix)
5. Yves Larock - Rise Up (Original Radio)
6. Frank Ti - Aya Feat Yardi Don-Unity (Radio Edit)
7. De Souza Feat Shena - Guilty (Edit Revised)
8. Supafly Inc - Sunrise (Radio Edit)
9. Freemasons - Nothing But A Heartache (Radio Edit)
10. Global Deejays Feat Technotronic - Get Up (Tribalectric Rap Short Mix)
11. Picco - Back to Hawaii (Elektro Radio Edit)
12. Seamus Haji Feat Kay Jay - Last Night A DJ Saved My Life (Radio Edit)
13. Michael Gray Feat Shelly Poole - Borderline (Pain and Rossini Radio Mix)
14. Beatfreakz - Superfreak (Fonzerelli Remix)
15. DJ Lbr Feat Mc Shurakano - U Got it (Sandy Vee and Paul Srar Rmx)
16. Melanie C - I Want Candy (So-Los Electronic Vocal Mix)
17. Rhody and Kaydee - Believe Me (Original Mix)

Parsisiusti
Visa informacija naujienoje matoma tik VIP nariams.
<<< Tapk VIP nariu >>>