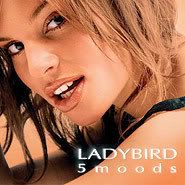 01. Back In Your Arms
02. Bring Me Light
03. Love You Better
04. Vogue
05. I Don; Play Like That
06. Could This Be The Moment
07. Don't Stop
08. Destiny
09. Delight
10. My Lover's Gone (Duet With Amberlife)
11. Great Friend (Trio With Jenny May & Anna Polanski)
12. Nightvision (Chillout Mood version)
13. Fly (Romantic Version)
14. Could This Be The Moment (Zazzy's Original Vibe)
15. Don't Stop (Extended Mix)
Visa informacija naujienoje matoma tik VIP nariams.
<<< Tapk VIP nariu >>>