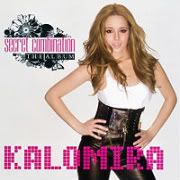 1. "Secret Combination"
2. "Sto Diko Mou Rythmo" (To My Rhythm)
3. "All That I Need"
4. "Fall to You"
5. "S'Agapo" (I Love You)
6. "Kathe Fora" (Every time)
7. "Money Ain't The Key" (feat. Lisa Lee)
8. "Iparhoun Ores" (feat. Peter_D from Master Tempo) (There Are Times)
9. "Sto Eipa Hilies Fores" (I've Told You A Thousand Times)
10. "Vradiazi" (It's Getting Dark)
11. "Hot"
12. "Secret Combination" (Master Tempo Mix)
Visa informacija naujienoje matoma tik VIP nariams.
<<< Tapk VIP nariu >>>