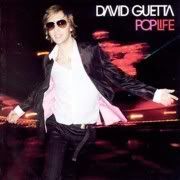 1. Baby when the light (with Steve Angelo ft Cozi)
2. Love is gone original mix
3. Everytime we touch (with Steve Angelo & Sebastian Ingrosso)
4. Delirious (ft Tara Mc Donald)
5. Tomorrow can wait (vs El Tocadisco)
6. Winner of the game (ft JD Davis)
7. Do something love (ft Juliet)
8. You're not alone (ft Tara Mc Donald)
9. Never take away my freedom
10. This is not a love long (ft JD Davis)
11. Always (ft JD Davis)
12. Joan Of Arc (ft Thailand)
13. Love is gone (Fred Rister & Joachim Garraud radio edit rmx)
14. Don't be afraid (bonus track)
15. Take me away (bonus track)
16. Love don't let me go (walking away) radio edit (vs The Egg) (bonus track)
Visa informacija naujienoje matoma tik VIP nariams.
<<< Tapk VIP nariu >>>