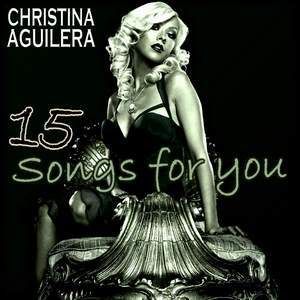 01. Hello
02. That's What Love Can Do
03. Car Wash (Featuring Missy Elliott)
04. A Song For You (Featuring Herbie Hancock)
05. Lady Marmalade (With Mya, Lil Kim, Pink & Missy Elliot) BY BROTLEY
06. I Come Undone
07. Dreamy Eyes
08. I Will Be
09. Tilt Ya Head Back (Featuring Nelly)
10. Too Beautiful For Words
11. Were A Miracle
12. Don't Make Me Love You (Til I'm Ready)
13. Nobody Wants To Be Lonely (Duet With Ricky Martin)
14. Dame Lo Que Yo Te Doy
15. Somos Novios (Duet With Andrea Bocelli)
Visa informacija naujienoje matoma tik VIP nariams.
<<< Tapk VIP nariu >>>