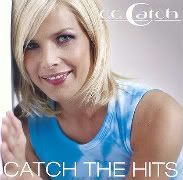 01. Backseat Of Your Cadillac (New Dance Mix)
02. Like A Hurricane (New Dance Mix)
03. Shake Your Head 2003
04. Anniversary Mega Mix
05. I Can Lose My Heart Tonight
06. Strangers By Night
07. Cause You Are Young
08. Are You Man Enough (Long Version Muscie Mix)
09. Nothing But A Heartache (Long Version)
10. Soul Survivor
11. Heartbreak Hotel
12. Heaven And Hell
13. Summer Kisses
14. House Of Mystic Light (Long Dance Mix Version)
15. Big Time
16. Midnight Hour
17. Baby I Need Your Love (Long Version)
18. Anniversary Mega Mix (12 Inch Version)
Visa informacija naujienoje matoma tik VIP nariams.
<<< Tapk VIP nariu >>>